Best Antivirus 2023
List of Best Paid Antivirus Software
It includes a list of top 10 recommendations of premium antivirus programs for both PC and mobile devices. The list includes popular, trusted, and good antivirus software. We have ranked the companies according to features in their flagship product. Find out the best protection for pc & mobile.
#1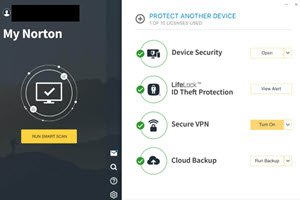 Norton
Compatibility:
Windows, Mac, Android, iOS
Perfect 360 degree protection with lifelock Identity theft features
Cloud backup
Darkweb Monitoring
100% virus free promise
Parental control with school time
#2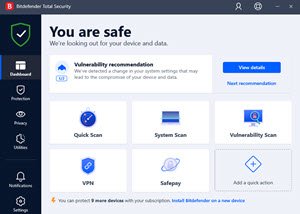 Bitdefender
Compatibility:
Windows, Mac, Android, iOS
One of the best scanning engine with lots of extra features
Social Network Safety
Battery life optimizer for Laptop & tablets
Parental control
Password manager
Visit Bitdefender
View Offers
#3
McAfee
Compatibility:
Windows, Mac, Android, iOS
Device security with Privacy & identity protection
Personal data cleanup
Identity monitoring
File shredder
Virus protection pledge
#4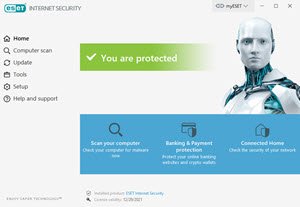 ESET
Compatibility:
Windows, Mac, Android
Light & simple interface with powerful protection
Sensitive data encryption
Privacy & banking protection
Password manager & parental control
#5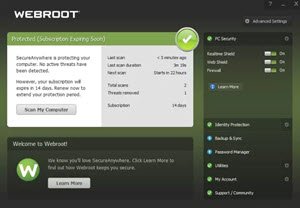 Webroot
Compatibility:
Windows, Mac, Android, iOS, Chromebook
Lightening fast, most lightweight yet powerful antivirus protection
Password management by LastPass
Identity theft protection & Anti-phishing
Also supports Chromebook
System Optimizer
Visit Webroot
View Offers
#6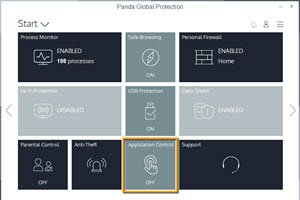 Panda
Compatibility:
Windows, Mac, Android
Good protection with all basic features
Sensitive data encryption
Parental Control
Password manager
PC Cleaner
Comparison of top 5 best antivirus software
A quick comparison of all the best antivirus software to find the perfect antivirus protection.
Check price

Check price

Check price

Check price

Money back
60 days
30 days
30 days
30 days
70 days
Trial
14 days

payment method required

30 days

no credit card required

30 days

payment method required

30 days

no credit card required

14 days

no credit card required

VPN

✓

included

✓

included

✓

included

✗

✓

separate product

Parental control

✓

✓

✓

✓

✗

Password manager

✓

✓

✓

✓

✓

System optimizer

✓

✓

✓

✗

✓

Cloud backup

✓

✗

✗

✗

✗

Data encryption

✗

✗

✗

✓

✗

Identity protection

✓

✓

✓

✓

✓

Identity monitoring

✓

✓

✓

✗

✗

credit monitoring

✓

✓

✓

✗

✗

Compatibility
View offers
View offers
View offers
View offers
View offers
* Features & specification may differ country to country, device to device and product you choose.
* Companies may change offering at any time, so always confirm at the official website.
* VPN is not available in India due to legal issues.
* Some of the identity monitoring features are available in US only.
Get the best anti-virus protection for your device
The market for antivirus software is huge, with new brands popping up every day. It can be difficult to know which one is best for you. This article will help you find the best antivirus software for your needs by talking about the different features of different products and giving some suggestions. There are lots of options in the antivirus software market. There are free, cheap, and costly antivirus programs available on the market, and everyone claims to be the best. So, we chose the most popular, well-known, and trusted paid antivirus software from a long list and put them on our list of the best antivirus software for PC and mobile. We cannot put our faith in any antivirus program. So we made a list of reputable antivirus software firms that have done well in independent testing labs on all platforms including Windows, Mac, and Android. We have also tested them personally and verified the each feature. It will definitely help you find the best antivirus software for your digital devices.
Difference between antivirus and antimalware
Antivirus and antimalware are the same thing. Antivirus is just a subset of antimalware. Antivirus is a type of software that protects your computer from malware. Antivirus is included in antimalware, but the word "antivirus" is more familiar to end users and industry professionals. Some people think that antivirus only protects against viruses, but it also can protect your device from other types of malware such as Trojans, worms etc.
Although the term "anti-virus" may sound familiar, getting a virus on your computer is actually rare. Virus distribution is not a simple method to earn money. Today, ransomware and Trojans that steal data are much more common because they can make money for their creators.
What features should we look for in a Good Antivirus Software?
There are many features that we should look for in an ideal antivirus software. The first thing is the ability to scan and detect malware, viruses, and other threats. It should also be able to remove any detected threats from the system. Generally, all best antivirus software includes essential features such as malware and virus protection, real-time protection, and automatic updates. Even some good antivirus also provide add-on utilities like parental control etc.
Essential antivirus features
Today, almost all reputed antivirus software includes these basic protection features. Even some free antivirus products also include these essential features.
Realtime protection

Automatic updates

Malware Protection (It includes all basic functions like antivirus, antirootkit, antispyware, antimalware etc.)
Additional antivirus features
These days some antivirus software also include more tools & services. Some of them are:
Password manager

VPN service

Parental Control

Privacy protection

Identity theft protection
How well do modern best antivirus software respond against the most advanced cyber attacks?
Antivirus software is a kind of computer application that shields against viruses, malware, and other bad programs. This software detects and destroys these threats before they may infect your device. It also helps to stop other type of cyber attacks.
The number of cyber attacks is increasing every year, and the cost of these attacks is also rising. The modern cyber threats are not just limited to hacking or data breaches. They can be anything from ransomware to phishing scams.
Modern cyber threats
Phishing scam
The most common type of cyber attack is phishing scams, which are emails that try to trick people into giving up their personal information or downloading malware onto their devices. These emails often look like they come from a trusted source, but they're not.
Ransomware
Ransomware is a type of malicious software that infects a computer and restricts access to it until a ransom is paid. The term "ransomware" is derived from the practice of demanding money in exchange for releasing the victim's data.
Identity theft
Apart from device security, two key cyber threats are data leak and identity theft. Actually, these risks are not restricted to computers or smartphones, but may also disrupt our lives due to financial loss or abuse of a person's identity.
Next-gen antiviruses are capable of countering these modern cyber attacks. So, along with the traditional antivirus signatures, modern antiviruses have integrated behavioral technology and artificial intelligence to stop attacks. Some antivirus software also uses cloud-based technology to maximize the protection level. Even some modern anti-malware software is completely built on signatureless technologies and uses the power of the cloud. Next gen technologies and power of traditional signatures together make an antivirus software best in the class.
Capabilities of Next-Gen antivirus software
Antimalware protection
It includes all around protection from all kind of modern threats like ransomware, spyware, identity theft, data theft trojans and phishing scams etc.
Behavioral Technology
Behavioral technology is a new way to detect viruses. It uses machine learning to monitor the behavior of an application or process on a system.
Uses Cloud Technology
Cloud facilitates access to a bigger threat database without requiring local storage. It also permits near-real-time modifications to definitions.
Important Factors to Consider Before Buying Best Antivirus Software
Selecting the right antivirus software is a crucial decision for any user. It can be difficult to know which one to choose, but there are a few factors that you should consider before making your final decision to buy your best premium antivirus software.
Number of Devices
Count how many devices (computer, smartphones, tabs) you want to protect and make sure it is compatible with all the devices you have.
Features
Best Antivirus software provide package bundled with many extra features. So always consider these feature if you require them or not. Extra features also come with extra cost.
Price
Antivirus costs from free to higher price. It is important to find a balance between quality and affordability. Most companies provide huge dicount for first year. But renew at regular price. Consider the renewal price when you make your budget.
Reputation & Support
It is important to consider the reputation of the company that makes your antivirus software. Also consider support system. Support level varies from company to company and region to region
Why should I pay for antivirus when Windows, Mac, and Android devices all come with built-in security?
There are many reasons why you should pay for antivirus software. One of them is that the built-in security features are not enough to protect your device from all the threats out there like ransomware, identity theft etc. Another reason is that some antivirus software offers add-on features like parental controls which can be very useful for families with children who use their devices, dark web monitoring, password manager, privacy protection, system optimizer etc.
Paid Antivirus vs Free Antivirus
Free antivirus software is free to use, but it does not offer the same level of protection as paid antivirus software. It may display ads on your computer or mobile screen. Some free antivirus programs require you to upgrade to a paid version if you want to get rid of the ads or add more features.
Paid antivirus software offers better protection and virus detection than free versions. It includes extra layers of security like firewall and also offers some additonal security tools. Paid versions do not come with ads or require an upgrade fee like some free versions do.
Paid antivirus offers additional security features
Here are some more reasons why you should choose a paid antivirus software over built-in security or free antivirus software.
VPN: A VPN is a virtual private network that allows you to be anonymous on the internet while also protecting your personal information.
Parental Control: Parental control is a system that allows parents to monitor and control their children's use of the internet. Parental control software can be installed on a computer, tablet, or smartphone to restrict access to certain websites, apps, and games. It can also be used to monitor what content is being viewed on these devices.
Antiphishing: Phishing is a type of cyber attack that uses social engineering to trick people into revealing their personal information. It is a form of identity theft and can be used to steal money or other assets. These scams often take the form of fake websites that closely resemble the real website of a bank. So a paid antivirus helps you detect these kinds of phishing attacks.
Antiransomware: Modern antivirus software utilizes behavioral technology to catch even unknown trojan viruses. These are responsible for ransomware attacks. Many antiviruses also include extra measures to protect the data, like data encryption and safe cloud drive.
Web protection Web protection is a feature of the majority of computer security software that prevents users from visiting malware-spreading websites. It checks websites in real-time as you browse them.
Password Manager: A password manager is a piece of software that stores passwords and other credentials for different websites. It can also generate strong passwords and remember them for the user. Password managers are important because they can help prevent data breaches. They do this by encrypting all the user's passwords with a master password that only the user knows.
Identity Protection & monitoring: Paid antivirus provide many tools to avoid identity theft. It is currently a serious threat. Even some security organizations have begun offering identity theft monitoring services. It verifies that your personal data is not accessible on the dark web and that no one is exploiting your identity.
How we find the best antivirus?
It took a long time to analyze all of the data that we obtained from numerous reliable sources. We put each piece of software through its paces by installing it on our own computers. We collect the results from independent testing laboratories such as AV Comparitives, AV Test, and others. Many articles from magazines such as PCMag, Ars Technica, and others were studied. And read about genuine people's personal experiences on several forums and blogs. After compiling and analyzing all of this information, we created a list of the best antivirus software.
FAQs
Does Windows 11 & Windows 10 require Antivirus protection?

Windows 11 is a new operating system that has been designed to be more secure than its predecessors. It has been built with security in mind, and it is not vulnerable to the same types of attacks as Windows 10. However, it is still important to have antivirus protection on your computer. Windows 11 is bundled with Windows Defender as a free antivirus. But users can use third-party antivirus software to enhance their security.These companies offer more features in their security suites as well.
What is the Best Antivirus?

Which antivirus should you choose? There are several options of antivirus software, and each has its own advantages and disadvantages. The best way to determine which one will work for you is to better understand your requirements and then choose a product that fulfills them. If you want a free antivirus, there are plenty of options available to you. If you want something with more features, then it will cost more money. Norton, Bitdefender, McAfee and other professional antivirus software are good enough, you just have to find the perfect match for your requirements.
Which is best antivirus for multiple devices?

All antivirus software are comptible with Windows, Mac, and Android to mostly protect all types of your devices. They also come with different license variations, like 1 device, 3 devices, 5 devices, or 10 device license. McAfee provides unlimited devices protection in some of its subscription plans. So you can choose accordingly.
Which is best antivirus program for Internet Security?

All paid antiviruses include internet security features. Choose the one that provides web protection features that stop to go to the dangerous pages. Malwarebytes is one of the best programs for web protection. Norton and McAfee also provide this feature if you install their browser extensions.
Which is best antivirus for Malware & Ransomware protection?

Most of the antiviruses are equipped with antimalware and ransomware protection features. Some of them also provide cloud storage service or data encryption feature to protect the sensitive data from ransomware attacks. So choose according to your preference. Norton provide the cloud backup and McAfee and bitdefender provide encryption features.
Which is best antivirus program for Internet Security?

All paid antiviruses include internet security features. Choose the one that provides web protection features that stop to go to the dangerous pages. Malwarebytes is one of the best programs for web protection. Norton and McAfee also provide this feature if you install their browser extensions.